The New Ares4everyOne and AMC
15/07/2010 20:24
BROADWAY Up2date is online!
Up2date gives you the latest updates just with one click!

The latest version of Broadway is 0.0.2R8 Servicepack 1
The servicepack is only available via up2date, you can get the latest ISO here
www.aros-broadway.de


By the way.... the NEW AresOne 2010 is available
www.vesalia.de






Let me introduce the NEW AresOne which is highly scalable in terms of money and performance.
The AresOne is the MacPro for AROS.... we offer many configurations and are listening to your wishes...
The lowest config starts with an 2,7GHZ single-core CPU (you may know that AROS supports only one core)
but you can now replace even your normal PC with an AresOne because it supports up to 6-cores! 1200MHZ FSB!
HybridCrossfireX.
Thank to AMC and the new smaller layout we can offer the AresOne also as complete MediaCenter solution.
The Wifi-bounty is progressing well....
http://www.power2people.org/bounty_054.html

The AresOne has room for an optional Catweazel......
The AresOne will be the optimal Audio-workstation thanks to the upcoming port of
AudioEvolution


I could show benchmarks about AresOne, SAM, PowerMacs, Efika, Imica but i don't want to hurt anyone ; )
This time the moto is Ares4everyOne because YOU can design it by yourself! We do the work and you can
unpack, power it on and have fun with AROS Broadway or IcAROS desktop..... you can instantly boot up you AresOne MediaCenter and enjoy you Images, movies, music and Web-TV/Radio from your Sofa!

Please see some options in this video


AMC the latest build (a new one will be shown on the
Event in Essen
)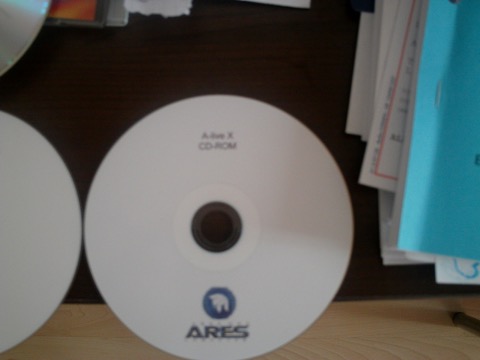 18 October 2015
11 October 2015
04 October 2015
27 September 2015
20 September 2015
13 September 2015
06 September 2015
30 August 2015
23 August 2015
16 August 2015
09 August 2015
02 August 2015
26 July 2015
19 July 2015
12 July 2015
05 July 2015
28 June 2015
21 June 2015
14 June 2015
07 June 2015
31 May 2015
24 May 2015
17 May 2015
10 May 2015
03 May 2015
26 April 2015
19 April 2015
12 April 2015
05 April 2015
29 March 2015
22 March 2015
15 March 2015
08 March 2015
01 March 2015
22 February 2015
15 February 2015
08 February 2015
01 February 2015
25 January 2015
18 January 2015
11 January 2015
04 January 2015
28 December 2014
21 December 2014
14 December 2014
07 December 2014
30 November 2014
23 November 2014
16 November 2014
09 November 2014
02 November 2014
26 October 2014
19 October 2014
12 October 2014
05 October 2014
28 September 2014
21 September 2014
14 September 2014
07 September 2014
31 August 2014
24 August 2014
17 August 2014
10 August 2014
03 August 2014
27 July 2014
20 July 2014
13 July 2014
06 July 2014
29 June 2014
22 June 2014
15 June 2014
08 June 2014
01 June 2014
25 May 2014
18 May 2014
11 May 2014
04 May 2014
27 April 2014
20 April 2014
13 April 2014
06 April 2014
30 March 2014
23 March 2014
16 March 2014
09 March 2014
02 March 2014
23 February 2014
16 February 2014
09 February 2014
02 February 2014
26 January 2014
19 January 2014
12 January 2014
05 January 2014
29 December 2013
22 December 2013
15 December 2013
08 December 2013
01 December 2013
24 November 2013
17 November 2013
10 November 2013
03 November 2013
27 October 2013
20 October 2013
13 October 2013
06 October 2013
29 September 2013
22 September 2013
15 September 2013
08 September 2013
01 September 2013
25 August 2013
18 August 2013
11 August 2013
04 August 2013
28 July 2013
21 July 2013
14 July 2013
07 July 2013
30 June 2013
23 June 2013
16 June 2013
09 June 2013
02 June 2013
26 May 2013
19 May 2013
12 May 2013
05 May 2013
28 April 2013
21 April 2013
14 April 2013
07 April 2013
31 March 2013
24 March 2013
17 March 2013
10 March 2013
03 March 2013
24 February 2013
17 February 2013
10 February 2013
03 February 2013
27 January 2013
20 January 2013
13 January 2013
06 January 2013
30 December 2012
23 December 2012
16 December 2012
09 December 2012
02 December 2012
25 November 2012
18 November 2012
11 November 2012
04 November 2012
28 October 2012
21 October 2012
14 October 2012
07 October 2012
30 September 2012
23 September 2012
16 September 2012
09 September 2012
02 September 2012
26 August 2012
19 August 2012
12 August 2012
05 August 2012
29 July 2012
22 July 2012
15 July 2012
08 July 2012
01 July 2012
24 June 2012
17 June 2012
10 June 2012
03 June 2012
27 May 2012
20 May 2012
13 May 2012
06 May 2012
29 April 2012
22 April 2012
15 April 2012
08 April 2012
01 April 2012
25 March 2012
18 March 2012
11 March 2012
04 March 2012
26 February 2012
19 February 2012
12 February 2012
05 February 2012
29 January 2012
22 January 2012
15 January 2012
08 January 2012
01 January 2012
25 December 2011
18 December 2011
11 December 2011
04 December 2011
27 November 2011
20 November 2011
13 November 2011
06 November 2011
30 October 2011
23 October 2011
16 October 2011
09 October 2011
02 October 2011
25 September 2011
18 September 2011
11 September 2011
04 September 2011
28 August 2011
21 August 2011
14 August 2011
07 August 2011
31 July 2011
24 July 2011
17 July 2011
10 July 2011
03 July 2011
26 June 2011
19 June 2011
12 June 2011
05 June 2011
29 May 2011
22 May 2011
15 May 2011
08 May 2011
01 May 2011
24 April 2011
17 April 2011
10 April 2011
03 April 2011
27 March 2011
20 March 2011
13 March 2011
06 March 2011
27 February 2011
20 February 2011
13 February 2011
06 February 2011
30 January 2011
23 January 2011
16 January 2011
09 January 2011
02 January 2011
26 December 2010
19 December 2010
12 December 2010
05 December 2010
28 November 2010
21 November 2010
14 November 2010
07 November 2010
31 October 2010
24 October 2010
17 October 2010
10 October 2010
03 October 2010
26 September 2010
19 September 2010
12 September 2010
05 September 2010
29 August 2010
22 August 2010
15 August 2010
08 August 2010
01 August 2010
25 July 2010
18 July 2010
11 July 2010
04 July 2010
27 June 2010
20 June 2010
13 June 2010
06 June 2010
30 May 2010
23 May 2010
16 May 2010
09 May 2010
02 May 2010
25 April 2010
18 April 2010
11 April 2010
04 April 2010
28 March 2010
21 March 2010
14 March 2010
07 March 2010
28 February 2010
21 February 2010
14 February 2010
07 February 2010
31 January 2010
24 January 2010
17 January 2010
10 January 2010
03 January 2010
27 December 2009
20 December 2009
13 December 2009
06 December 2009
29 November 2009
22 November 2009
15 November 2009
08 November 2009
01 November 2009
25 October 2009
18 October 2009
11 October 2009
04 October 2009
27 September 2009
20 September 2009